New Design Website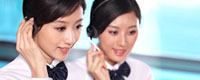 Tel: +86-574-88378178
Fax: +86-574-88334181
E-mail: sales9@walron-glass.com
Add: Pingtang Industrial Zone, Dongwu, Yinzhou, Ningbo, Zhejiang, China


Product name : Kitchen Splashback and Countertops

Product No. : HKSC-06
Details:
Tempered Glass/Glass Kitchen/Kitchen Splashback
7 advantage for Glass Splashback
1. High Strenghth
2. Easy to clean
3. Decorate your kitchen or bathroom etc
4. Protect your walls from stains
5. Replaceable
6. Waterproof & dampproof
7. Beautiful and durable, don't fade
Glass Splashback Specifications
Material: White Glass/Clear Glass/Low Iron Glass
Color: White, Grey, Light Grey, Smoke Grey, Red etc
Sizes: 150x200- 2440x3600mm, different sizes available
thickness: 4,5,6,8,10.12 mm
Process: Cuting, Printing, Etched, Grinding etc...
Edges: Flat, pencil, beveled ,polished D, C etc.
Application: Widely used in the furniture, kitchen, curtain wall, electronics, and bathroom products